Apple opens its flagship store in Shanghai on July 10. This is the second Apple store in China.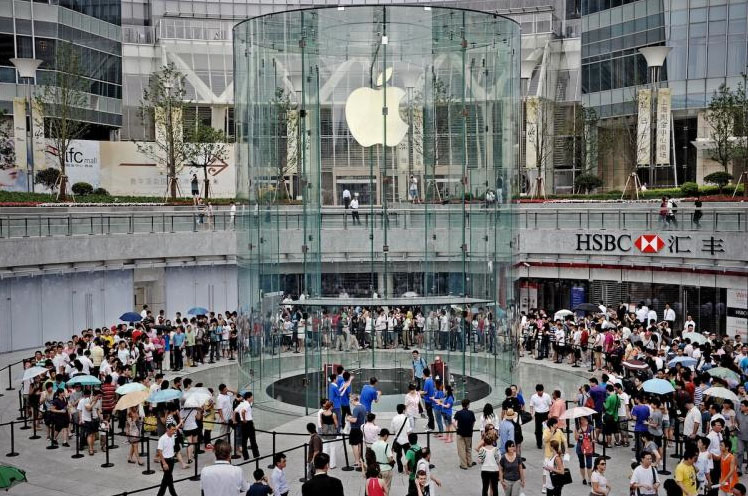 The entrance to the store is made entirely of glass, similar to Apple's flagship store in New York City on Fifth Avenue according to the Wall Street Journal. The glass entrance leads customers underground to the store covering 15,000 square meters of space. It also reminds one of the Louvre Pyramid in Paris where the glass entrance leads to an underground lobby for the museum.
Apple is expected to open a second store in Shanghai. But the opening date has not yet been set.